
Mature Content
---
or, enter your birth date.

Month
Day
Year*
Please enter a valid date format (mm-dd-yyyy)
Please confirm you have reviewed DeviantArt's Terms of Service below.
* We do not retain your date-of-birth information.
If you imagine that big red spot behind Campy a blood stain, you'll understand why I added a mature tag.
A commission for

If you'd like a commission, there are still slots open!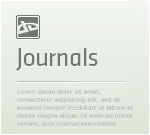 Commision Slots open!Almost finished with my remaining commissions, so I'm going to open up a new bunch of slots. I don't do this very often (tends to depend on how well I'm employed), so if you've wanted one, now's the time to jump on!
Digital commissions are $25 for 1 character, $10 each additional character. If there's a complicated bg involved, please add $10 to the price. If you'd like a traditional media commission, please add $10 to the price. If you're interested, please leave me a note!

Here are some samples of recent commissioned pieces:
:thumb320562559::thumb321407863::thumb324771457::thumb322658377::thumb319955896::thumb319193005::thumb318694947::t