Watch
A commission for

's Marine Canola! He described the character to me as "She's more of a hard-worker, and rarely gets enough sleep. Her trade shop is just a hobby of hers; her real job is working down on the docks. Her eyes are always half-open from lack of sleep, and she tends to droop a lot."
I thought it'd be fun to give her a traditionally strong pose, but shlumping while doing it.
If you're interested in a commission, details are here!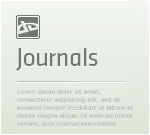 Commision Slots open!Almost finished with my remaining commissions, so I'm going to open up a new bunch of slots. I don't do this very often (tends to depend on how well I'm employed), so if you've wanted one, now's the time to jump on!
Digital commissions are $25 for 1 character, $10 each additional character. If there's a complicated bg involved, please add $10 to the price. If you'd like a traditional media commission, please add $10 to the price. If you're interested, please leave me a note!

Here are some samples of recent commissioned pieces:
:thumb320562559::thumb321407863::thumb324771457::thumb322658377::thumb319955896::thumb319193005::thumb318694947::t
EDIT: D'oh! Fixed her toes! Thanks :icon14kevinarsenault :